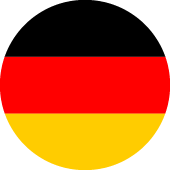 GERMANY
MWS Projektentwicklungsgesellschaft mbH (MWSP)

Jessica Haitz
Description
MWS Projektentwicklungsgesellschaft mbH (MWSP) develops and markets the 46-ha TAYLOR industrial zone in Mannheim. One of the development's main features is the high proportion of green space (21%), which mainly comprises the 10-ha TAYLOR PARK. The former Taylor Barracks are thus being transformed into Mannheim's greenest industrial zone. Some 1,000 trees have been planted along the streets and in the TAYLOR PARK, the area's large green core that links important routes and provides plenty of space for sports and recreation. The park delivers high recreational value for people who live and work in the vicinity. The offers in the park support a good work-life balance. This includes a multi-use games area, a skate park, a calisthenics park, table tennis tables, running tracks, a meadow theatre, sun loungers and several historic installations.
Since it opened in 2019, TAYLOR PARK has been very popular.
Social cohesion
The park has been endowed with a wide range of sports options. From the focus on fitness, activity and dynamics in the south of the park to the skating facilities and the multi-use games area at the centre of the park to the playground slide in the north, the park addresses various age groups. With its wide space and various seating options, the park gives families as well as groups and individuals the opportunity to relax and enjoy nature. The park also establishes a strong link to adjacent parts of the city. It provides new sports opportunities in walking distance from the adjacent neighbourhoods. Some offers were developed in collaboration with future users, e.g. a boules field at the request of the current neighbours and a skate park for the young ones. These places have become attractive new meeting hubs.