BERINGEN-MINE, transformation from black coal
to green gem.
A green renovated industrial estate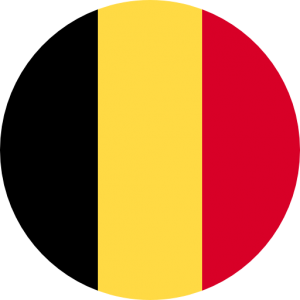 BELGIUM
Municipality of Beringen

Patrick Everaerts
Description
The town of Beringen is located in the western part of the Belgian province of Limburg. The surrounding heath landscape underwent a drastic change at the beginning of the 20th century as a result of coal mining. But the coal story came to an end in 1989. The Beringen Mine core has the best preserved patrimony of all Limburg mine sites. Several buildings were protected, and the Director's Park and the Kioskplein were classified as a rural conservation area, which is important in the reconversion of the area. Since then, several buildings have already been restored and given other functions, including the open spaces. The Director's Park became a public park and the 'terrils' (slag heaps; large mounds of coal waste) were set up as a nature reserve and adventure park. On a micro-scale, the avenue trees in the garden suburbs form green fingers that connect the residential areas. On a macro-scale, the Kolenspoor will provide the green connection. This connection axis is important for the further elaboration of the larger bicycle network along the various mine sites from Beringen to Eisden. The exemplary character of the site lies in the combination of various uses and heritage value, with nature as a binding agent. Culture and nature flow smoothly into each other in the 'Re natur' story, in which natural vegetation is once more given opportunities within an urbanised-industrial context.
Social cohesion
The mine site contains a variety of meeting places that strengthen social cohesion. The former
mine director's park is such an example that encourages interaction between people by
transforming it into a public park.
Beringen Mine has even more meeting places in its multicultural society. This way, the old and
the new mine site will be connected to the 'Kolenspoor' landscape park. This green axis
extends from the coaling harbour to the mine sites. Along the route, you will find various
culture-related elements such as the Mine Cathedral, mosque, community centres,
playgrounds, etc.
Culture brings people together and can be enjoyed everywhere at Beringen Mine. The Casino,
the 'cultural temple of Beringen' is a place of experience, situated along the green Kioskplein.
Culture can also be found in the Mine Museum and the mine buildings, which have recently
been brightened up with a flowery 'mixed border'.
The small slag heap as an observation point is the cultural 'top of the hill'. This grey stone mass
was transformed into a green landmark. You have a view of the mining heritage, the natural
beauty of the large slag heap, and the green garden areas where you can relax together in the
summer under the cooling foliage of the trees.